15jun(jun 15)9:00 am16(jun 16)6:00 pmHope 2018
Event Details

Restoring Hope • Proclaiming Truth • Equipping Churches

Join us for a special conference filled with powerful biblical teaching, dozens of workshops, worship, and inspiring life stories of those who have dealt with same sex attraction and been transformed by the living God. We will provide opportunity to connect with others in your area to gain long-term support.

Strugglers, family members, loved ones, counselors, pastors, and lay people, this conference is for you!

"May the God of hope fill you with all joy and peace as you trust in him, so that you may overflow with hope by the power of the Holy Spirit." Romans 15:13

Keynote Speakers

Dr. Michael Brown • Julie Roys • Debora Barr

General Information

Do you have a question about how to register?

Click here to view helpful tips like where to enter promo codes and how to choose another form of payment.

Church Location

First Baptist Church of Glenarden has multiple campuses, but we will be at their Worship Center.  You can check out this beautiful church here.

Conference Days & Hours

Fri, June 15 – 8:00am—registration opens,  9:00am-9:15pm—conference

Sat, June 16 – 8:00am—registration opens,  9:00am-6:00pm—conference.

Lunch

As a courtesy to conference attendees a catered lunch will be offered at a discounted rate of $12.50 per person, per day. Eating together provides opportunity to connect with new and old friends. We would like to serve you by offering the mid-day meal on-site. Lunch purchase will include a beverage, salad, soup, choice of sandwich (tuna, chicken salad, turkey or ham), and a cookie. To purchase, the option is offered during your registration for the conference.

Offering

On Saturday morning, there will be an opportunity to partner with Restored Hope Network through giving financially.  We wanted you to know ahead of time so that you might prayerfully consider taking part in the conference in this way.

Parking and Transportation

There is plenty of free, onsite parking at the conference venue. Each attendee is responsible for their own transportation to and from the conference, including meal times if you choose to eat somewhere besides the conference venue.

Refunds

When submitting a refund request more than one month away from the conference dates, you will receive a full refund less a $25 handling fee. However, no refund will be issued to those who cancel within one month of the conference. Registered delegates who do not show up for the HOPE conference will not be eligible for a refund. To request a refund, contact info@restoredhopenetwork.org.

Questions

Questions? Contact Erin: candeeventplanning@gmail.com or call (503) 927-0869.

Speakers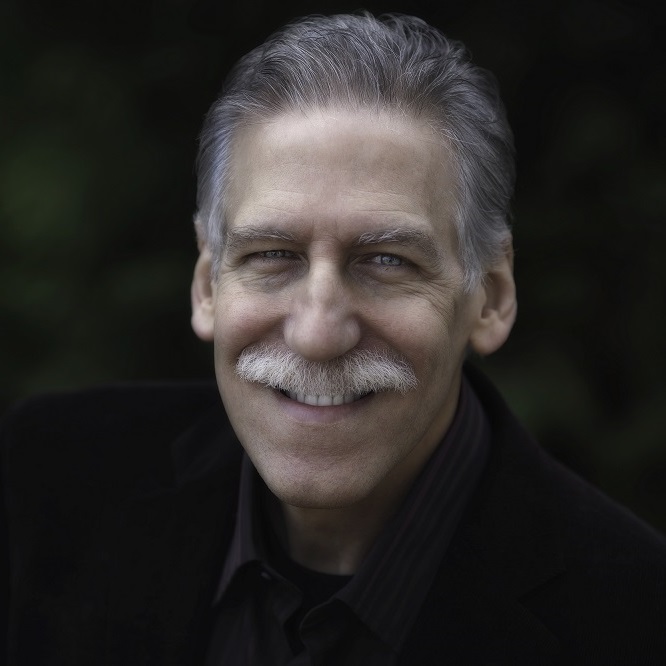 Dr. Michael Brown
Michael L. Brown is the founder and president of FIRE School of Ministry in Concord, North Carolina, director of the Coalition of Conscience, and host of the daily, nationally, syndicated talk radio show, The Line of Fire, as well as the host of the Jewish-outreach, documentary TV series, Think It Thru, which airs internationally on the INI network. He became a believer in Jesus 1971 as a sixteen year-old, heroin-shooting, LSD-using Jewish rock drummer. Since then, he has preached throughout America and around the world, bringing a message of repentance, revival, reformation, and cultural revolution.
He holds a Ph.D. in Near Eastern Languages and Literatures from New York University and has served as a visiting or adjunct professor at Southern Evangelical Seminary, Gordon Conwell Theological Seminary (Charlotte), Trinity Evangelical Divinity School, Fuller Theological Seminary, Denver Theological Seminary, the King's Seminary, and Regent University School of Divinity, and he has contributed numerous articles to scholarly publications, including the Oxford Dictionary of Jewish Religion and the Theological Dictionary of the Old Testament.
Dr. Brown is the author of 22 books, including, Our Hands Are Stained with Blood: The Tragic Story of the "Church" and the Jewish People, which has been translated into more than twelve languages.  He is a national and international speaker on themes of spiritual renewal and cultural reformation, and he has debated Jewish rabbis, agnostic professors, and gay activists on radio, TV, and college campuses. He is widely considered to be the world's foremost Messianic Jewish apologist.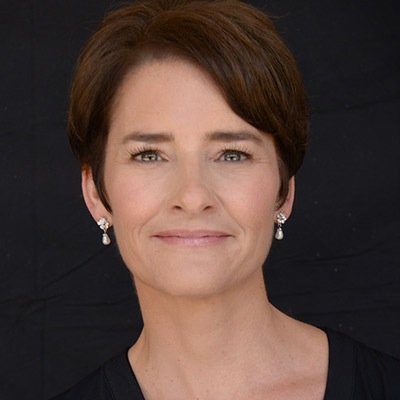 Julie Roys
Julie Roys is an author, speaker, journalist, and veteran radio host known for her investigative skills, uncompromising commitment to the truth, and willingness to engage people on both sides of controversial issues. Julie has written hundreds of articles for respected periodicals such as Christianity Today, WORLD Magazine, The Federalist, Religion News Service, and The Christian Post.  She also recently published her first book, Redeeming the Feminine Soul: God's Compelling Vision for Womanhood. Featuring a Foreword by international Bible teacher Kay Arthur, the book shows women how to reclaim what is uniquely feminine about them without succumbing to either feminist or fundamentalist caricatures.
For six years, Julie hosted a live, call-in talk show on the Moody Radio Network called Up For Debate. Unlike many programs, which present only one side of issues, Up For Debate regularly featured multiple guests with differing opinions, and challenged listeners to develop biblical discernment. Julie also has appeared as a guest on both secular and Christian media outlets like National Public Radio, One America News, and Total Living Network.
Julie is a graduate of Wheaton College and the prestigious Medill School of Journalism at Northwestern University. She and her husband, Neal, live in the Chicago suburbs and have three children. A wife, mother of three, and daughter of God, Julie's rare mix of faith, family and investigative journalism makes her a unique Christian voice.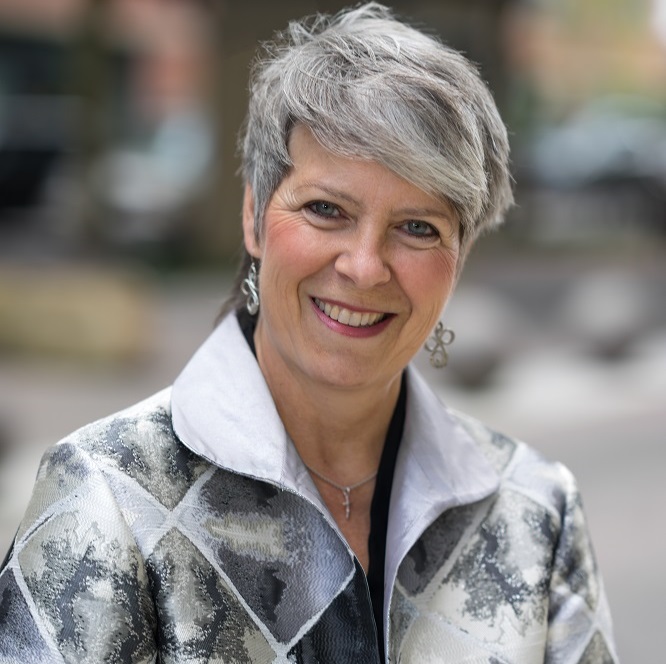 Debora Barr
Debora Barr serves on the board of Restored Hope Network and as an Associate Minister at the First Baptist Church of Glenarden (FBCG) in Maryland and is the Director of the All Things New Ministry at FBCG. She is the author of All Things New: A Former Lesbian's Lifelong Search for Loveand All Things New: a Discipleship Ministry for Healing. Debora has been ministering to those impacted by same-sex-attraction and sexual brokenness for over six years. She is the founder of DBarr Ministries LLC and regularly shares her testimony, preaches, teaches and ministers to the Body of Christ by helping encourage people to develop their own personal relationship with Jesus Christ for life-transformation.
Debora holds a Juris Doctor Law Degree and is currently working on her Master of Divinity with Denver Seminary, where she also serves as the Director of the Washington D.C. Extension Campus for Denver Seminary.
Restored Hope Network is an interdenominational coalition of Christian ministries serving those who desire to overcome relational and sexual issues in their lives and those impacted by such behavior, particularly homosexuality.  We work alongside the body of Christ, the Church, and to connect those seeking help with local member ministries and other resources that are available, as well as support, equip and connect the local member ministries.
Friday, June 15, 9:00am
 to 
Saturday, June 16, 6:00pm
First Baptist Church of Glenarden, Worship Center
600 Watkins Park Drive
20774 Upper Marlboro , MD
United States
www.restoredhopenetwork.org
Date:
Friday, June 15, 2018 – 09:00
 to 
Saturday, June 16, 2018 – 18:00
Time

15 (Friday) 9:00 am - 16 (Saturday) 6:00 pm
Location

First Baptist Church of Glenarden, Worship Center

600 Watkins Park Drive